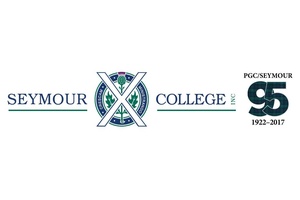 Closing date
September 13, 2017, 11:59 p.m.
Location
Glen Osmond, South Australia, Australia
Contact
recruit@seymour.sa.edu.au
About this job
The Head of English and Humanities (Middle School) is one of two key curriculum leaders in the Middle School. They work under the day-to-day direction of the Dean of Teaching and Learning (Middle School) to ensure that each student in the Middle School is known, supported and challenged in their learning. The Head of English and Humanities is responsible for envisioning and implementing innovative and challenging curriculum, assessment and pedagogy in Years 6 to 8 GEM classes and Year 9 English, History and relevant elective subjects. They will liaise with class teachers, Year Guardians and other Middle School staff to ensure that the learning is innovative and responsive to student interest and need.
What is GEM?
GEM (Global Studies, English and Media) is an integrated Super Subject which sits alongside STEM (Science, Technology, Engineering and Mathematics) as core learning for all Middle School students at Seymour College. Commencing in 2018, it will integrate learning from Humanities and Social Science, English, Drama and Media Arts in a meaningful way, to provoke deep understanding about Australian and global society.
Essential Criteria
An overriding commitment to, and high aspirations for, rigorous and innovative approaches to teaching and learning in English and Humanities classrooms.

Experience in leading course design, curriculum and assessment development in at least two of: English, Humanities, Drama and Media Arts.

A deep understanding of the NAPLAN testing suite, especially pertaining to Reading, Writing and Language Conventions, and the interpretation, analysis and evaluation of student achievement data to personalise instruction.

A willingness and capacity to contribute to the development of a strong Middle School leadership team.

An understanding of assessment and reporting practices and a commitment to the development of online and continuous reporting development.

An understanding of future directions of education, including 21st Century learning skills, use of technology and project based learning.
If this sounds like you and you have a passion for teaching and inspiring learning in others, then submit your Resume and Covering Letter by using the 'Apply Now' link. Applications will be accepted up to COB 8 September 2017.
We invite you to visit our website at www.seymour.sa.edu.au for more information about Seymour College and a copy of the Position Description. All information provided by applicants will be subject to the Seymour College Privacy Policy which is available to view on the College website.
For more information about
Seymour College, please go to
www.seymour.sa.edu.au